We Give You an Experience. Not Just a Theme.
Corporate Events
Customized events that transform your brand into an unforgettable experience.
Weddings
Tailored to be distinctively you, That! takes your vision and creates the wedding of your dreams.
Social Events & Galas
Focus on your cause and let That! plan, design, and execute your next memorable celebration.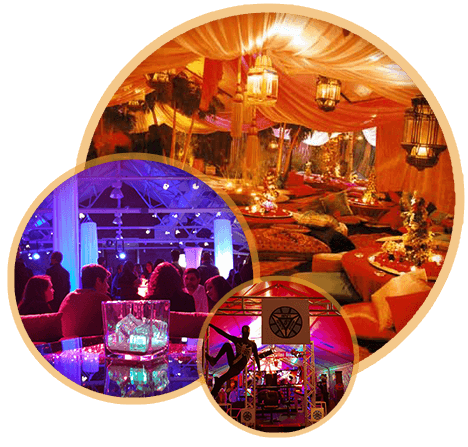 Over 29 Years of Event Experience
Boston-based That! Event Co has built a reputation of creating energizing event experiences through its uniquely artistic and theatrical approach. That! provides: all aspects of event planning, coordination, design, and production to transform your environment into an exceptional experience. They create full service customized events and provide an extensive line of unique prop and lounge rentals.
"Annually, over Memorial Day Weekend we hold our "Family Reunion Convention" at the Omni Mount Washington Resort in Bretton Woods, New Hampshire attracting over 900 attendees including top industry executives and their families. In order to keep the event fresh and exciting, each convention has a different theme; from Western to Disney, and Medieval Magic to Safari.
For almost a decade, we have used the services of That! Event Co. to help bring our convention theme to life. Karyn Wornick and her team do an incredible job of transforming this beautiful venue to capture each theme while keeping this historic property's elegance. Karyn and her team's ability to utilize their creativity and her top notch décor stock along with her connections to talent and resources have surely helped MFA succeed in taking each convention from an idea to reality, making our attendees WOW with each passing year. I highly recommend their services! "
What makes us unique? With both Corporate and Social Events, we specialize in having the ability to take an event theme to another level, not just a suggestion but a full and all-encompassing environment experience. That! Event Co's artistic and interactive approach has produced thousands of exceptional events renowned for their originality.
Let Us Create Your Next Event
Our team of experts are ready to transform your event into an unforgettable experience. Contact us today to begin the conversation.